Now test your chef skills all over the world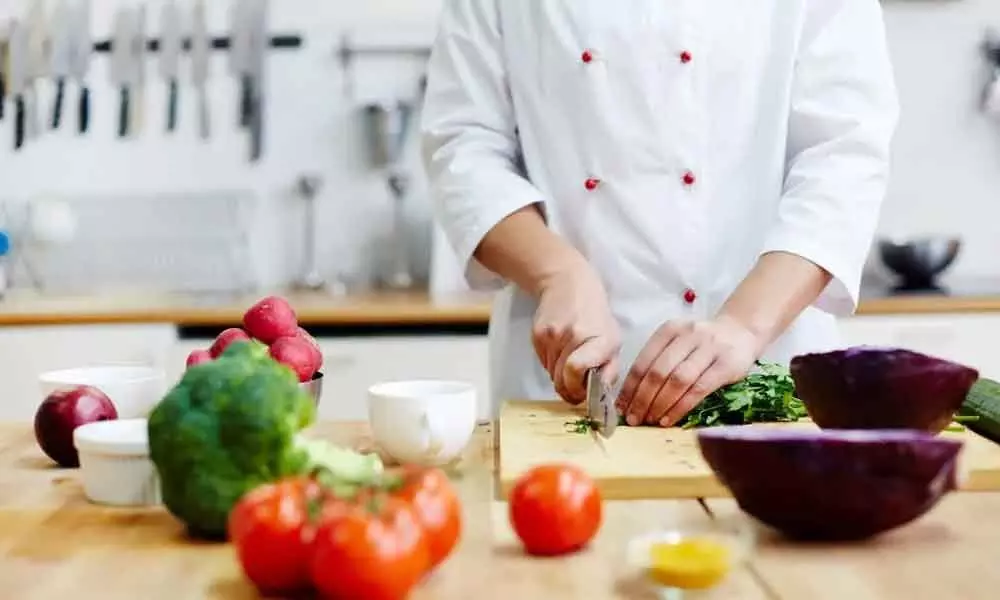 Highlights
Now test your chef skills all over the world
New Delhi: From learning grandmas recipes to traditional Uzbek home-cooking, travellers now get access to 3,000 unique recipes that are usually reserved for friends and family across seventy-five countries globally with Cooking on Airbnb Experiences.
There is no better way of getting familiar with the culture of a place than through its food. Unlike typical cooking classes, people coming together to make and share a meal creates a human connection.
The new experience will be hosted by families, farmers, pastry cooks and more, with local hosts highlighting the deeper meaning behind traditional recipes and sharing stories in intimate settings around the world.
To protect the personal nature of each recipe, each experience has been vetted against guidelines inspired by Slow Food, a grassroots organisation whose mission is to prevent the disappearance of local food cultures and traditions.
Through this vetting process, each host of an Airbnb Experience communicates the unique essence of every dish through their personal stories and has proven deep knowledge of the heritage of the cuisine that they share.
To promote the experience the travel portal is calling on the world to apply or nominate their favourite home cook who will win a once in a lifetime trip to Italy. There, they will learn to refine their family recipe and cement their legacy in an Airbnb cookbook, planned for 2020.
The top 100 applicants will also get to study alongside experts including chef David Chang and his mom, Sherri, during one of the four, specially-organised five-day courses at Slow Food's University of Gastronomic Sciences, located within the UNESCO world heritage site in Pollenzo, Northern Italy.
Highlights of Cooking on Airbnb Experiences include:
♦ Cook Lunch with Prue Leith (London UK)
♦ Maize Workshop with Enrique Olvera (Mexico City, Mexico)
♦ Heritage Cooking with Damian D'Silva (Singapore)
♦ Traditional Uzbek Home-Cooking (Brooklyn, NY)
♦ French pastry making in Montmartre (Paris, France)
♦ Mexican Food You Can Make at Home (Mexico City, Mexico)
♦ Home-Cooked Flavors of Singapore (Singapore)
♦ Ancient Cooking Customs of Mexico (Mexico City, Mexico)
♦ Make Japanese Street Food with Mom (Tokyo, Japan)
♦ Handmade Pasta with Grandma (Rome, Italy)
♦ Soba Noodle Making in a Traditional Home (Tokyo, Japan)
♦ Traditional Argentinian Home-Cooking (Forest Hills, New York)
♦ A Modern Take on Traditional Zulu Food (Dolphin Coast, South Africa)
♦ Make Chinese Dumplings from Scratch (New York, New York)
♦ Slow Food- Bento Box Making (Fujinomiya-City, Japan)
♦ CACAO Dishes from Fruit to Bar (London, UK)
♦ Secret Garden Dinner in Historic Mansion (Khet Pom Prap Sattru Phai, Thailand)
♦ Cooking with Critters (Los Angeles, California)
♦ Cook and Sword Performance Back in Edo (Tokyo, Japan)
♦ Secret Garden Dinner in Historic Mansion (Khet Pom Prap Sattru Phai, Thailand)
Subscribed Failed...
Subscribed Successfully...