Booking seats on BMTC buses to airport gets easier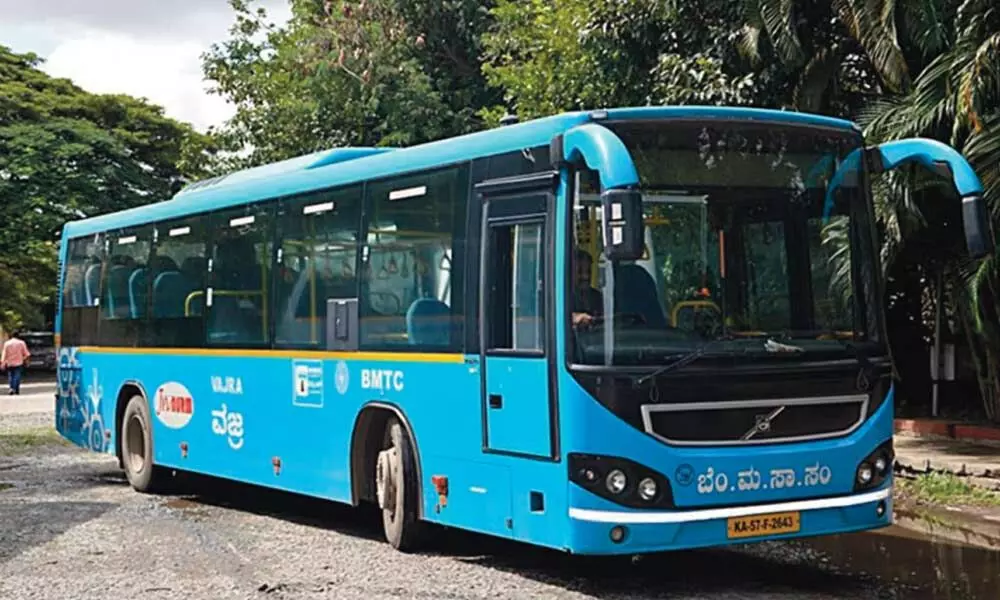 Highlights
Bangaluru Metropolitan Transport Corporation (BMTC) on Saturday announced that airport commuters can easily book seats in advance on its services to the airport and back to the city
Bengaluru: Bangaluru Metropolitan Transport Corporation (BMTC) on Saturday announced that airport commuters can easily book seats in advance on its services to the airport and back to the city. The seats can be booked in advance through the Karnataka State Road Transport Corporation booking counters,online (www.ksrtc.in) or through its mobile App and authorized franchisees.
The officials say that this new initiative is expected to boost occupancy. In a statement released by th corporation, as of now the advance booking will be allowed on nine select routes namely, KIA-4, KIA-4A, KIA-5, KIA-6, KIA-8, KIA-8C, KIA-9, KIA-10 and KIA-14. Passengers should show printed ticket/e-ticket booking SMS (through mobile/laptop,etc) along with any one of the specified identity proofs while boarding the bus. Booking will be opened a month before the journey date and will close 30 minutes prior to departure.
Also, it is said that commuters will be given a 5 percent discount on fare if more than four tickets are booked in a single transaction. Return journey discount of 10 percent on basic fare is allowed when both onward and return journeys are booked in a single transaction. As it is recorded, travelling to the airport in cabs costs anywhere between Rs 800 and Rs 2,000. But bus fares range from Rs 100 to 350.
Speaking to The Hans India, a BMTC senior official said, "BMTC is committed to providing efficient, adequate, economical transport services to the public. BMTC has implemented various services and amenities for the benefit of the public and has gained the encouragement and patronage. This initiative is to help our commuters, and it is through KSRTC Awatar platform. This service will definitely be a success because it is cheaper compared to cabs."
Currently, air conditioned "Vayu Vajra" services (BMTC Airport bus) are being operated from different localities of Bengaluru city to Kempegowda International Airport.
Due to the COVID-19 and reduced patronage, other air conditioned services have been discontinued. Commuters can track the real time movement of the city buses using the MyBMTC app.