Budget 2018: Mayawati calls it 'anti-poor', TMC dubs it as 'super-flop'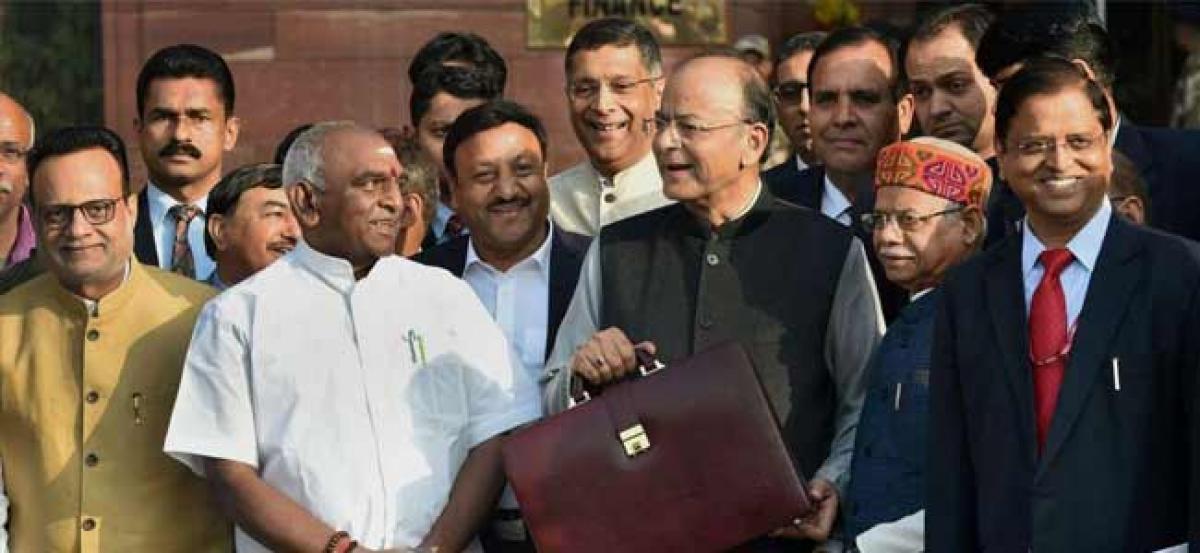 Highlights
BSP supremo Mayawati has dubbed the Union Budget presented in Parliament today as anti-poor and pro-capitalists.
BSP supremo Mayawati has dubbed the Union Budget presented in Parliament today as anti-poor and pro-capitalists.
In a statement issued here, she said like the previous budgets of the Narendra Modi government, this one was also "anti-poor and pro-capitalists". "What happened to Modi's promise of 'achchey din' he had made before the Lok Sabha polls in 2014?" she asked. Mayawati also accused the prime minister of making "misleading speeches and claims". The BJP-led NDA government has cared a fig for the poor, the labourers, the farmers and the working class as a result of which unemployment is rising and the chasm between the rich and the poor widening, she claimed.
Finance Minister Arun Jaitley today presented his fifth budget. It was the last full-fledged budget of the BJP-led NDA government before the next Lok Sabha polls, scheduled for 2019, and the ruling alliance hopes that its emphasis on rural sector will help it connect with masses. Meanwhile, BJP chief Amit Shah said the Budget gives new wings to aspirations of the poor as he cited measures aimed at giving a boost to farmers, infrastructure, rural sector and small and medium enterprises.
Trinamool Congress (TMC) leader Derek O'Brien today termed the Union Budget as a "super flop" and a "dying declaration" of a government whose "time is up". His comments came after Finance Minister Arun Jaitley presented the 2018-19 Budget in the Lok Sabha. This is the government's last full Budget before the general elections. "It is a super flop, a big bluff show. This Budget is the dying declaration of a government whose time is up," the TMC leader said.
As expected, Union Finance Minister Arun Jaitley while presenting the fifth budget of the Narendra Modi led government on Thursday tried to address rural distress and reasserted Narendra Modi government's commitment to double farmers' income by 2022.
"Our government has worked sincerely for various reforms without keeping the political angle in mind. My government is committed to the welfare of the farmers. Agriculture is an enterprise and encouraging farmers to earn more," Jaitley said.
The government has earmarked Rs 2,000 crore fund to be set up for upgrading rural agri-markets, claimed the Finance Minister.