Platforms that are high on creativity, innovation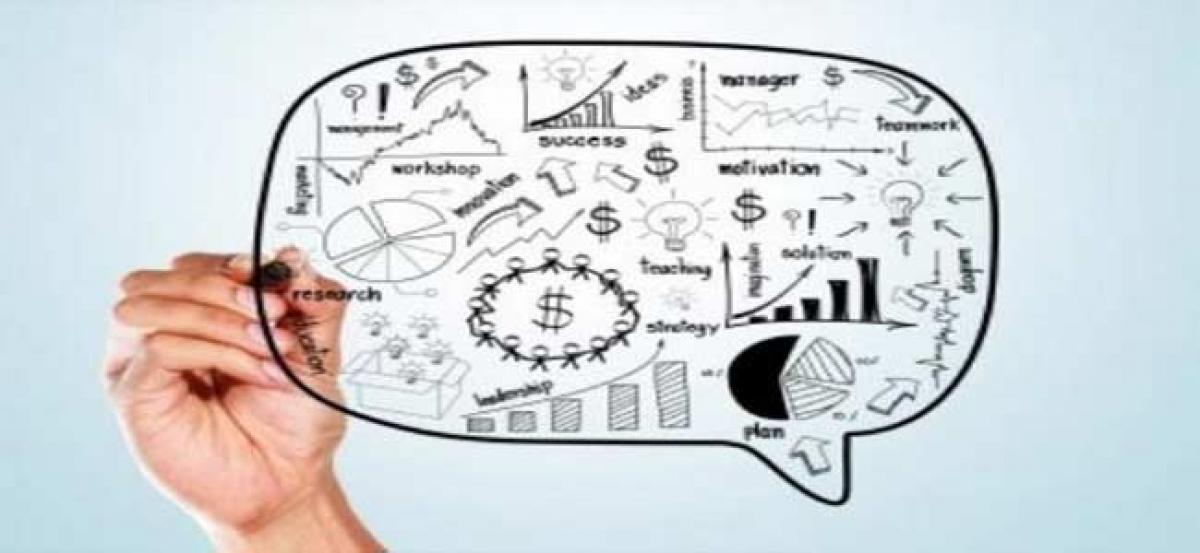 Highlights
The advent of technology has made it easier for individuals to go about their daily lives. Technology has transformed how we eat, sleep, travel, drive, study, and work.
New Delhi: The advent of technology has made it easier for individuals to go about their daily lives. Technology has transformed how we eat, sleep, travel, drive, study, and work.
Businesses today offer innovative solutions to one's banking needs as well as for leisure and entertainment purposes.
Here are five platforms across segments which are high on innovation and have made our lives simpler:
1. Udacity
Udacity is a Silicon Valley-based lifelong learning platform that creates nanodegrees to prepare the workforce for "Jobs of Tomorrow".
It is the world's only ed-tech company that co-creates the nanodegree with technology innovators and aims to change the future of education by bridging the gap between real-world skills, relevant education, and employment.
Being one of the leading firms when it comes to training workforce for future technologies and innovation, Udacity has marked a stronghold in all sectors in future technologies such as computer technologies, autonomous systems, virtual reality, robotics.
2. Mettl
Mettl is one of the largest and fastest growing assessment and skill-measurement company in India with six million assessments per year.
Present in 80+ countries, serving 1800+ corporates they offer innovative technologies for recruitment, talent management and technology solutions in various sectors.
Innovative tools by Mettl such as psychometric test, remote proctoring, gamification simulation, are helping companies to identify core competencies of an employee enabling learning and development in an organisation.
3. Swajal
Swajal is a multi-award winning Internet of Things (IoT) enabled water purification solutions provider which enables access to clean water to people across the socio-economic spectrum. The company offers mineralised purified water with ultra-filtration and RO for as low as 50 paise per litre.
Swajal's constant R&D initiatives have further diversified its solutions and product offerings into RFID-based water purification systems, water ATM machines, solar-powered water purification systems, water hut, solar submersible pumps, RO systems, and large drinking water plants with tracked water bottles.
The IoT and cloud technology provides a great visibility of its deployments and an effective after-sales service; preventing service disruptions even in remote locations.
4. Reliance Jio
Jio is India's first 4G LTE network which began in 2010 to help the country in tackling the fourth industrial revolution, which will be defined by information, data, and Artificial Intelligence (AI).
Their aim was to build an advanced broadband infrastructure that installed one lakh cell towers, 1.6 lakh miles of fiber and built 500,000 square feet of cloud data centers.
When Jio came into existence, their main aim was to help Indians "overcome their fear with consuming data". They gave free service for six months and the bet paid well, as they signed 150+ million customers.
5. OYO Rooms
OYO Rooms, commonly known as OYO, is a network of budget hotels in India. Headquartered in Gurugram, they saw a gap in India's budget hotel offerings and have since used technology to become more viable for travelers.
They have partnered with 8500+ hotels in more than 230 cities and have also launched 'Townhouse', which is geared towards millennials with a goal of creating a community hotspot, a cafe, and a merchandise store experience all in one.
Interested in blogging for thehansindia.com? We will be happy to have you on board as a blogger.