Common man questions banks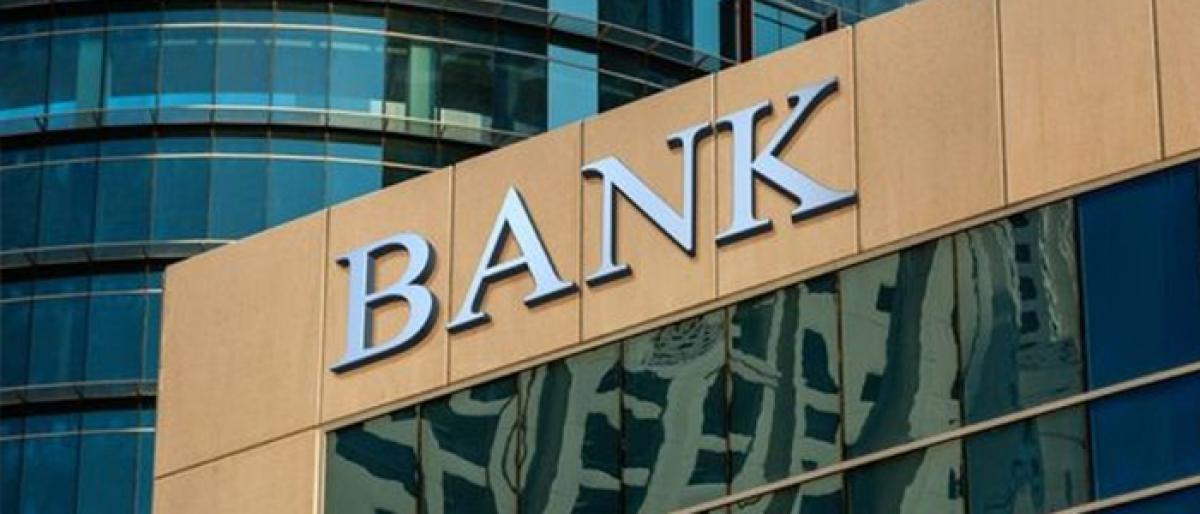 Highlights
It is not an exaggeration to say that common man is more fearful of banks than thieves now These days,banks are robbing its account holders of their hardearned money through numerous ways be it penalties for not maintaining minimum balance, cheque bounces or exceeding limits of ATM transactions
It is not an exaggeration to say that common man is more fearful of banks than thieves now. These days, banks are robbing its account holders of their hard-earned money through numerous ways - be it penalties for not maintaining minimum balance, cheque bounces or exceeding limits of ATM transactions.
This apart, there are charges for SMS alerts, net banking transactions, cash deposits at other than home branches, loan processing, loan pre-closure and the list never ends. Further, banks are busy discovering and developing innovative charges to loot their customers in novel ways as this 'other income' has turn more lucrative for them than disbursing loans.
If you don't believe this, I have an important information to share. Indian banks - private and public - had collected a whopping Rs 5,000 crore as penalties and charges from their customers for not maintaining minimum balance in their accounts during last financial year (2017-18). It's like this. Business barons and rich are looting banks by not repaying loans while banks are robbing common people through such penalties to recoup losses incurred on the account of faults and crimes of rich.
And here is more important element. Poor people who opened bank accounts under Pradhan Mantri Jan Dhan Yojan (PMJDY) are also not spared from the long-list of penalties. It is fact that PMJDY is a laudable initiative by Prime Minister Narendra Modi to bring poor people and those who don't have accounts into banking system. As consequence, even labourers are using their accounts to get daily wages. However, they are not aware about banking transactions and the charges associated with them. But banks are collecting penalties and other charges from them. Banks have gone to such an extent that they are resorting to collecting penalties without even informing the accountholders.

Modi proposes, banks dispose
Prime Minister Modi took a daring initiative of demonetisation to curb black money and fake currencies. The move was also aimed at taking the country towards cashless transactions. Post the demonetisation, everyone depended on banks for cash and for cashless transactions too. Banks turned this hapless situation of their customers into their advantage by revising rules and imposing new penalties.
This was an attempt to recoup their losses incurred due to dud loans. In the past, banks used to treat new customers as a valuable gift and serve them without causing inconvenience to them. Now, there is a U-turn in their behaviour towards customers due to ever-increasing bad loans. They are more interested in collecting penalties from their customers rather than extending good services. The situation worsened post note ban. It looks like banks are hell-bent on robbing the common man with penalties. For this, banks adopted new rules from April 1, 2017.
Sadly, the 'minimum balance' norm has become curse. Banking software is designed such way that it will automatically debit penalty from accounts whether there is any balance in it or not. As consequence, account balance goes into negative zone and the amount is automatically deducted whenever customer deposits cash. When customers knock at the doors of bank branches, staff there just throw up their hands, saying nothing is under their control and software does everything.
SBI, the king of penalties
As I mentioned earlier, banks collected over Rs 5,000 crore as penalties from customers in 2017-18 financial year. But do you know which bank tops the list? It is our beloved State Bank of India, the country's largest public sector bank. It collected a whopping Rs 2,433 crore from its customers as penalty for not maintaining minimum balance. It is pertinent to mention here that SBI incurred a loss of Rs 6,547 crore in FY18. But it managed to recoup 50 per cent of that loss through the penalties. That doesn't mean that other banks are not doing this. Going by the list, HDFC Bank, the country's leading private bank, mopped up Rs 590 crore through penalties followed by Axis Bank (Rs 530 crore) and ICICI Bank (Rs 317 crore). This is a clear indication that banks have taken advantage of demonetisation exercise and are doing all this.
The sad part of the story is that majority of people from rural areas have their accounts with SBI. It goes without saying that a large chunk of them are illiterate and have no knowledge of the penalties. They are suffering a lot and losing their hard-earned money towards the penalties that banks impose. It is true that these people from rural areas opened bank accounts at the instance of the government which promised 'Zero Balance Accounts". The mute question by common man is why banks are debiting penalties when they have lured customers with the promise of 'Zero Balance Account'. How can poor people maintain a minimum balance of Rs 5,000 to Rs 10,000?
Why are govts silent?
It is fact that lakhs of poor families are suffering because of minimum balance penalties. In this context, it is the duty of the governments to see that such penalties are not levied on customers. But the governments are silent on this type of looting by banks. Why? If the governments don't act on this daylight robbery of banks, they will face wrath of common man in future. That's for sure.
By: Srinivas Gundoju
Interested in blogging for thehansindia.com? We will be happy to have you on board as a blogger.