Bigg Boss Telugu Season 2: Episode 26 Highlights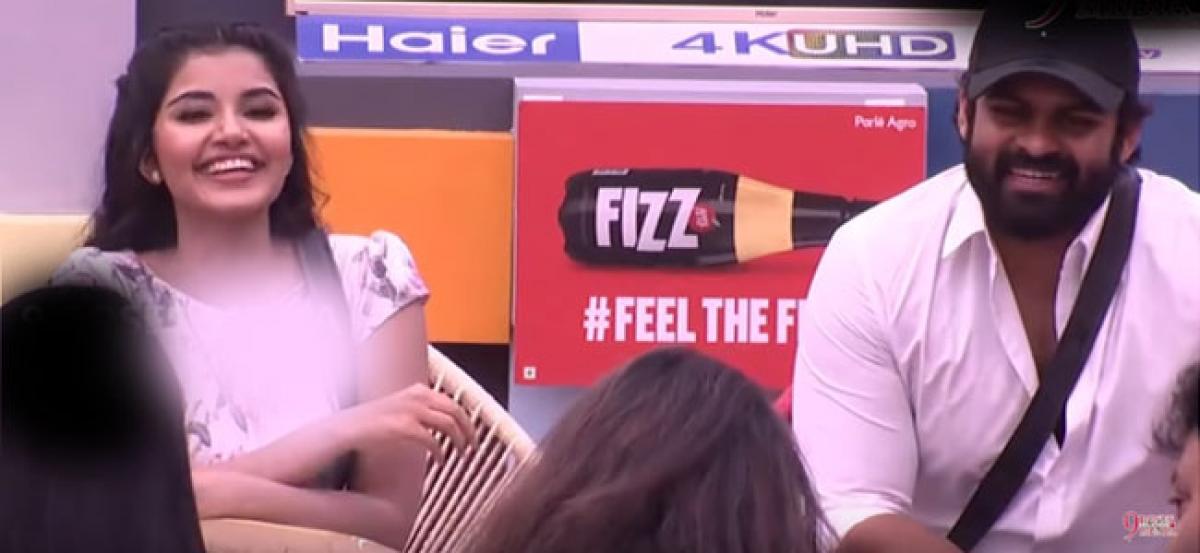 Highlights
On the 25th day, the lovers task continued in the house All the pairs have done their best to escape from wardens and impress each other in the activity room
On the 25th day, the lovers' task continued in the house. All the pairs have done their best to escape from wardens and impress each other in the activity room.
On the occasion of her birthday, Tejaswi opened up about the differences she had in the house with others and promised that she will be friendly with everyone. She also said that she changed her mind after witnessing the good hearts of everyone in the house. Tejaswi and Samrat played the task well when compared to the other pairs.
On the occasion of the release of Tej I Love you today, the makers promoted the movie well in the house. Sai Dharam Tej and Anupama entered the house. Initially, Tej alone went into the house. Later. Anupama also entered the house. Both the hero and heroine have spent some good time with the housemates and interacted with them. Both spoke a lot about their movie with the housemates. In the end, they cut the cake and distributed to everyone in the house before leaving.