Godavari level rising towards danger mark at Bhadrachalam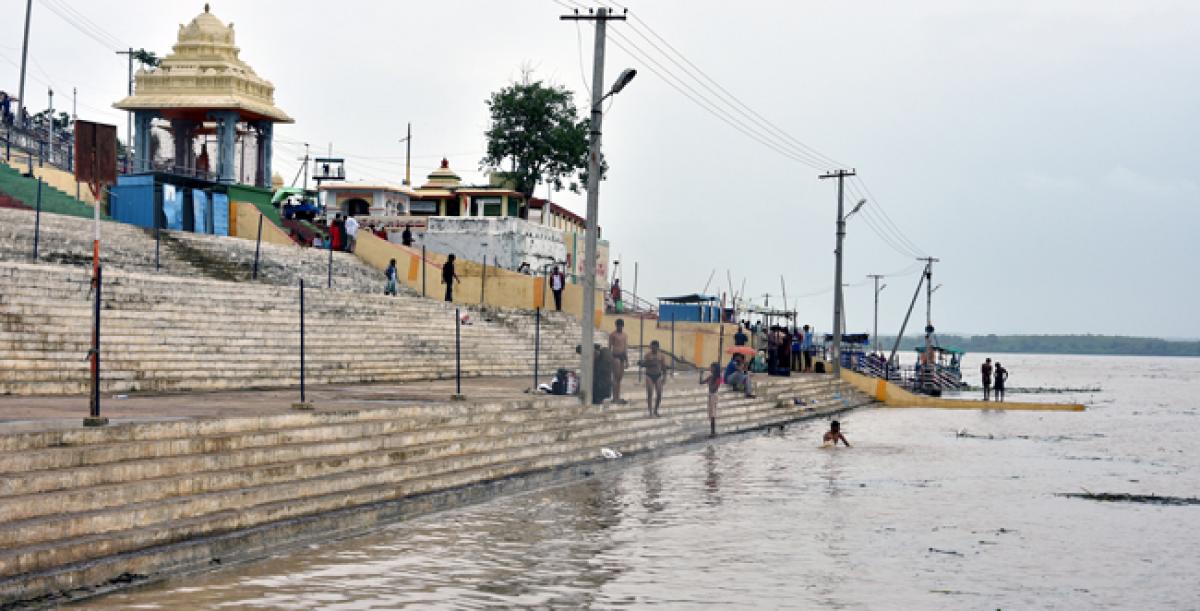 Highlights
River Godvari water level continued to rise on Wednesday and touched 305 feet mark at Bhadrachalam following heavy rains in the upper catchment area of the river
Bhadrachalam: River Godvari water level continued to rise on Wednesday and touched 30.5 feet mark at Bhadrachalam following heavy rains in the upper catchment area of the river.
Heavy rains in the river catchment area in the neighbor States continued on Wednesday that caused rise in the water level. On Wednesday at 6 pm, it was at 30.5 feet at Bhadrachalam.
The devotees faced problems in having holy dip in Godavari rive as the flood water reached the bathing steps. If the water rises to 43 feet the officers will announced first warning; on 48 feet they will announce second warning and on 53 feet the final warning will be announced by the officers.
The officers are alerted to face any problem in the Agency are due to the floods. They have been ready with buffer stocks in all mandal headquarters, said the Revenue official. The boats are kept ready at Godavari in Bhadrachalam for ferrying people to and fro the tribal villages.