Chandrababu Naidu meets industrialists in Singapore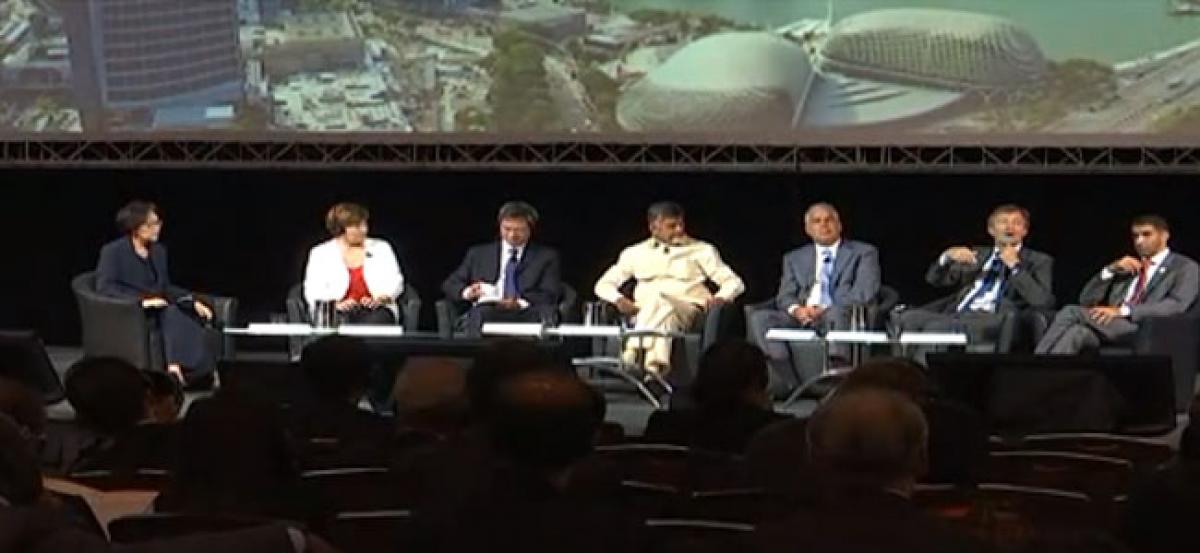 Highlights
Andhra Pradesh Chief Minister N Chandrababu Naidu has said that future of automobile sector lies in electric cars He said that petrol and diesel vehicles would gradually be replaced by electric cars
Andhra Pradesh Chief Minister N Chandrababu Naidu has said that future of automobile sector lies in electric cars. He said that petrol and diesel vehicles would gradually be replaced by electric cars.
Chandrababu, currently on a tour of Singapore, said India was giving priority to solar and wind energy. As part of his tour of Singapore, he met representatives of various industries and corporates. He discussed smart urban habitat and green energy. He also paid a visit to the industrial exhibition.
Explaining about Amaravati city, he said the city can house 35 lakh people and explained about his plans for the city. He also said that Amaravati would be developed as a garden city.