Kadapa youth booked for hugging Virat Kohli in Hyderabad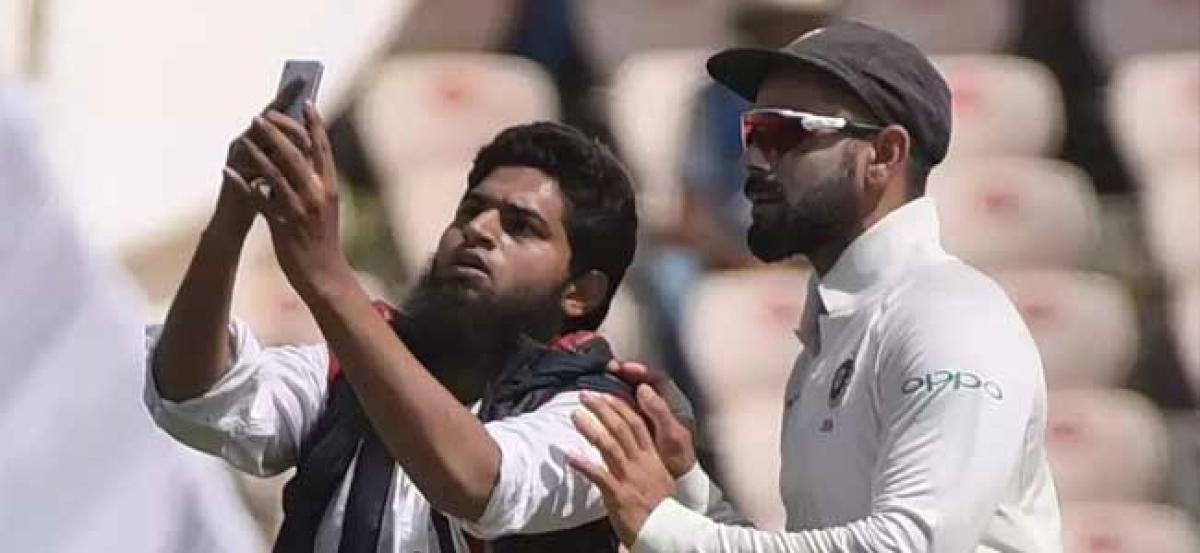 Highlights
A case of assault, trespass and criminal discrimination has been registered on a 20yearold man hailing from Kadapa district of Andhra Pradesh for hugging Virat Kohli during the test match between India and West Indies at Uppal Stadium on Friday
Hyderabad: A case of assault, trespass and criminal discrimination has been registered on a 20-year-old man hailing from Kadapa district of Andhra Pradesh for hugging Virat Kohli during the test match between India and West Indies at Uppal Stadium on Friday.
Mohammed Khan (20) breached the security and ran onto the ground to meet Kohli. He forcefully hugged Virat despite the latter pushing him. Khan also took a selfie with Virat.
After the incident, the Hyderabad Cricket Association lodged a complaint with Uppal police who booked a case on him under section 351, 448 and 506 of IPC.