YSRCP Leader Suspects Safety Of Srinivas In Police Custody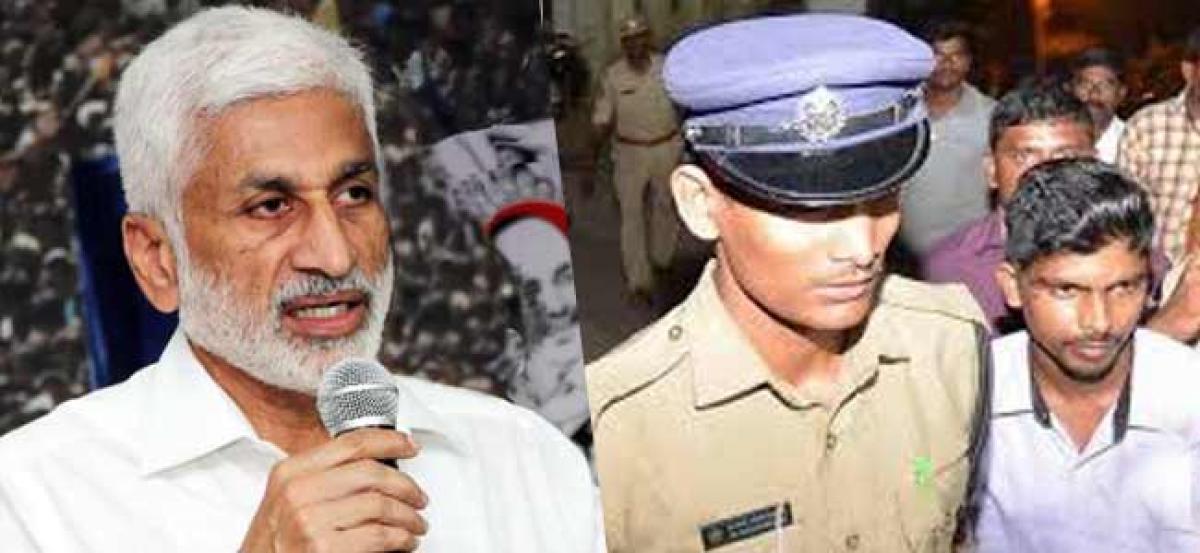 Highlights
YSR Congress Party senior leader and MP Vijayasai Reddy raised strong doubts on the safety of Srinivas, who was accused in YSR Congress Party President YS Jagan Mohan Reddys attack case Srinivas was remanded in in police cusutody as part of the investigation being done by SIT officials
YSR Congress Party senior leader and MP Vijayasai Reddy raised strong doubts on the safety of Srinivas, who was accused in YSR Congress Party President YS Jagan Mohan Reddy's attack case. Srinivas was remanded in in police cusutody as part of the investigation being done by SIT officials.

In a message posted on his Twitter account, Vijayasai Reddy said that the safety of Srinivas is a big concern and the instant reaction from DGP and TDP leaders after the attack on Jagan gave clear indication that the ruling party hatched political conspiracy against his party leader.
He said Chief Minister N Chandrababu is faint hearted but familiar to murder politics. Chandrababu indulged such a henious crime unable to face Jagan politically, he added.