Inter-state burglary gang busted in Hyderabad, 5 held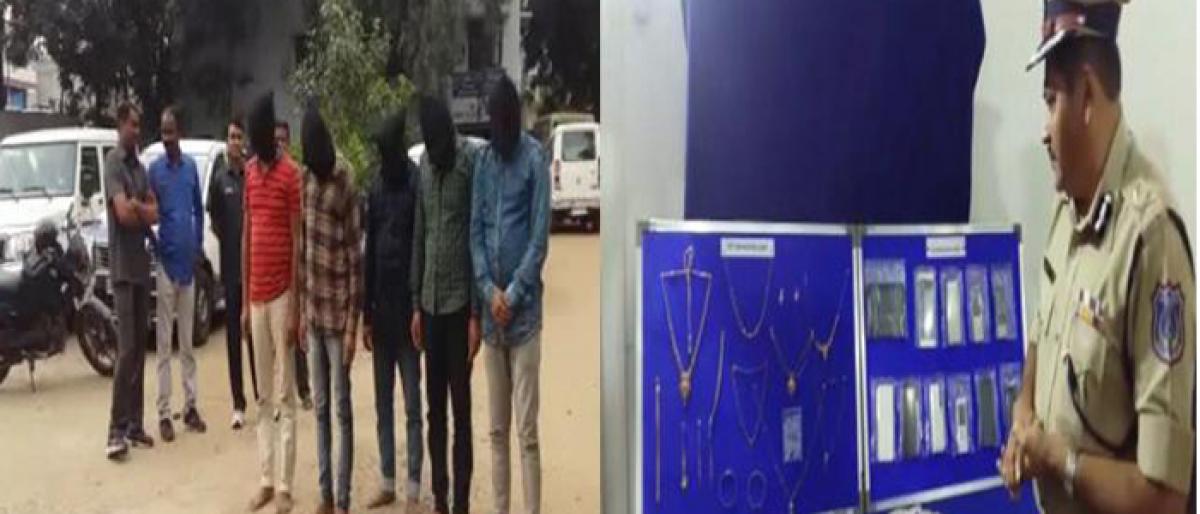 Highlights
The city police have busted an interstate burglary gang on Sunday arresting five people who are reported to have looted bus passengers The police recovered 19 tolas of gold ornaments, Rs 15 lakh cash and 10 mobile phones
The city police have busted an inter-state burglary gang on Sunday arresting five people who are reported to have looted bus passengers. The police recovered 19 tolas of gold ornaments, Rs 1.5 lakh cash and 10 mobile phones.
The accused hailing from Chuchekalan village of Amreha district of Uttar Pradesh would travel in the buses heading to Bengaluru and Chennai from Hyderabad and loot the passengers during the night time.
Around 3 cases have been registered against the gang in LB Nagar and one in Vanasthalipuram.