Telangana assembly election 2018: Congress list to be out tomorrow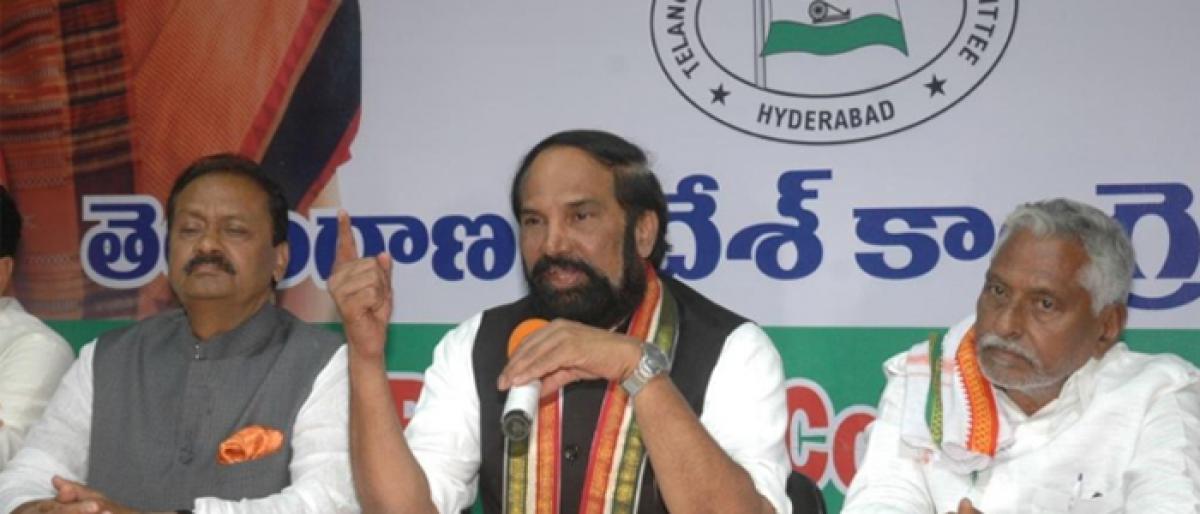 Highlights
Due to the slight modifications in the first list of Congress candidates for Telangana assembly polls, the party high command has decided to release it tomorrow
Due to the slight modifications in the first list of Congress candidates for Telangana assembly polls, the party high command has decided to release it tomorrow.
It is learned that several objections have been made by the ticket aspirants on the first list on Friday and the Congress central screening Committee decided to scrutinize the candidates again on Saturday. The Congress leaders also seemed to have ire over the allocation of a few constituencies to other parties in the grand alliance.
Though the Congress state in charge RC Kuntia gave a clarity on the seat-sharing among the parties as -- TDP-14, TJS-8 and CPI-3, the parties are still trying to seek a few more seats from Congress.
The Congress party has finalized 74 candidates and are working on other 20 candidates after which the party is expecting to release the list of 94 candidates tomorrow.
ALSO READ: Telangana Assembly elections 2018: Congress releases first list of 65 candidates