TDP MP Hogs The Limelight With Hindi Speech In Lok Sabha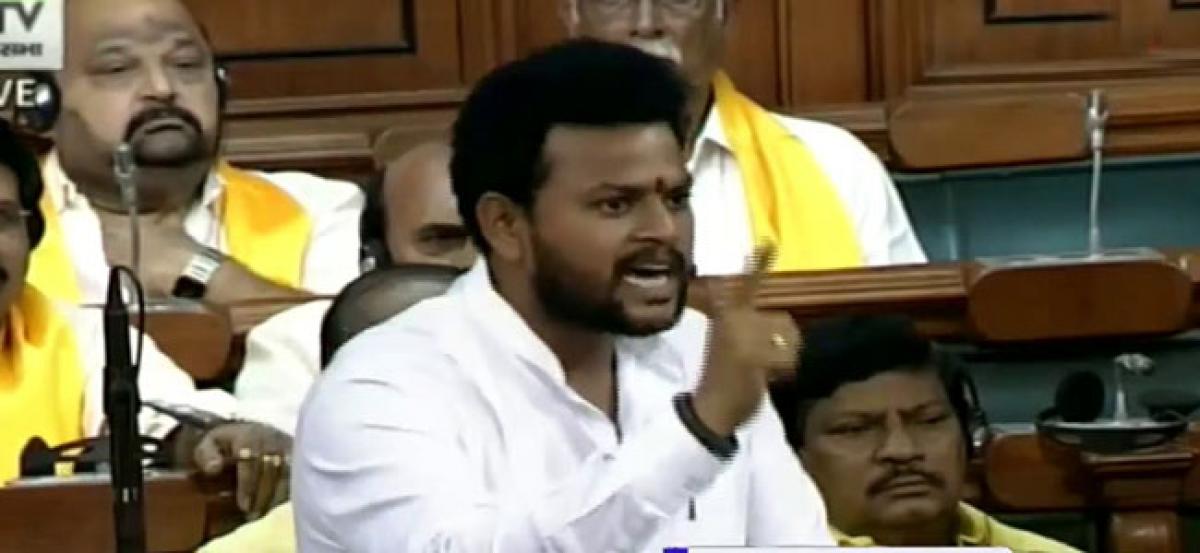 Highlights
TDP MP from Srikakulam K Rammohannaidu hogged limelight in Lok Sabha by his fluent speech in Hindi
TDP MP from Srikakulam K Rammohannaidu hogged limelight in Lok Sabha by his fluent speech in Hindi.
He explained the injustice meted out to Andhra Pradesh by centre in detail during the debate on no confidence motion moved by TDP.
Rammohannaiudu questioned the Prime Minister Narendra Modi for the delay in fulfilling the promises of special status, Kadapa Steel Plant, new Railway zone in Visakhapatnam etc.