Woman forced to sit atop jeep, paraded: HC issues notice to DGP, Amritsar SSP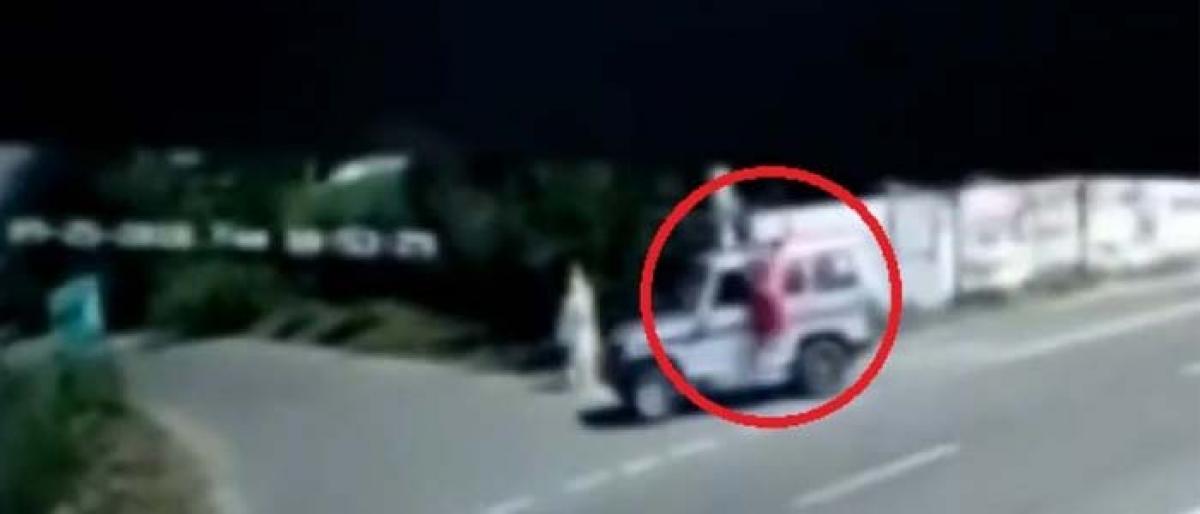 Highlights
Police forced woman to sit atop jeep and paraded her through her village in Amritsar district when they failed to arrest her father in law
Chandigarh: The Punjab and Haryana High Court Friday issued notice to Punjab DGP, SSP Amritsar (Rural) and other officers on a petition, seeking an SIT probe into an incident in which a woman was allegedly paraded by police atop a jeep.
The single-judge bench of Justice Daya Chaudhary has fixed November 2 as the next date of hearing in the case.
"The court issued notice of motion to Director General of Police, SSP Amritsar (Rural), DSP rank officer who was leading the team, SHO of Kathunangal police station," said Harchand Singh Batth, the counsel for petitioner Balwant Singh.
Jaswinder Kaur (35) had claimed Wednesday that the police forced her to sit atop a jeep and paraded her through her village in Amritsar district when they failed to arrest her father-in-law Balwant Singh.
A village CCTV footage purportedly showed the woman lying on top of the vehicle and then falling off when it took a sharp turn.
Kaur had alleged that a team of the police's Bureau of Investigation (BOI) raided her house in Shahzada village in Majitha constituency -- around 20 km from Amritsar -- to arrest her father-in-law in connection with some case.
The police had however, denied the woman's charge, saying she had attacked a police team.
Batth said the petitioner has demanded setting up of a special investigation team, headed by an IPS officer, to probe the entire incident.
Balwant Singh sought protection for the family, the counsel said.
The petitioner also requested the court that an attempt to murder case be filed against the police team which raided his house, he said.
Inspector General of Police Kunwar Vijay Pratap Singh had rejected the charges and said the matter would be investigated to find out the truth.
AIG (Crime) Tejinder Singh Maur had said the woman was never wanted by the police.
"The police team raided the house to arrest Balwant, but he was not found at home. The situation took an ugly turn when some family members of the accused attacked the police team and smashed the windshield of the vehicle," he had said.