Hyderabad Public School Class 1 admissions in ST quota commence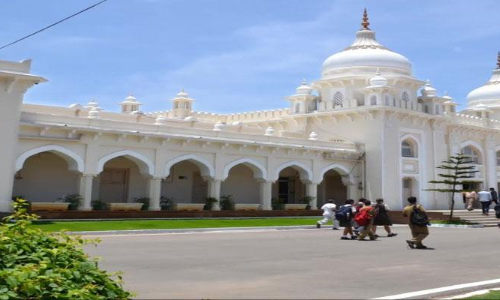 Highlights
The district tribal welfare department issued a press note seeking applications from ST students for admissions to Class 1 in Hyderabad Public School at Ramanthapur and Begumpet for the academic year 201920 on Friday
Rangareddy: The district tribal welfare department issued a press note seeking applications from ST students for admissions to Class 1 in Hyderabad Public School at Ramanthapur and Begumpet for the academic year 2019-20 on Friday.
The following are the eligibility criteria to apply for admissions: Candidates should be local residents of Rangareddy district and income of their parents should not exceed Rs 1,50,000 for rural candidates and Rs 2,00,000 for urban candidates. Only one member from each family is eligible for admission. The date of birth of the candidate should be between 01.06.2013 to 31.05.2014. The candidates should attach their caste, income, local residence and birth certificates along with the application form.
Applications for admissions will be available at the district tribal welfare office from December 14 to 19. The duly filled applications should reach Tribal welfare office at Lakdikapool, Hyderabad before 5pm on December 31. The students would be selected based on lottery system on January 21, 2019.