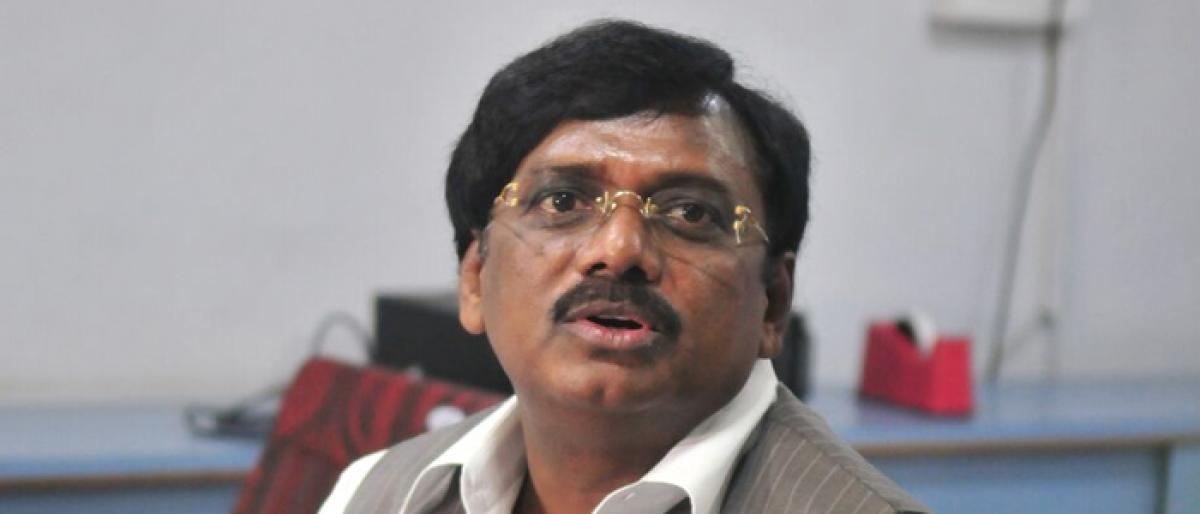 Highlights
Dr G Vivekanand on Friday decried his disqualification as the President of Hyderabad Cricket Association HCA by the Ombudsman cum Ethics Officer on the grounds of holding office of profit and conflict of interest
​Hyderabad: Dr G Vivekanand on Friday decried his disqualification as the President of Hyderabad Cricket Association (HCA) by the Ombudsman-cum-Ethics Officer on the grounds of holding office of profit and conflict of interest.
Addressing the media, he termed his ouster from the HCA post as invalid and against the rule book. He recalled that the Supreme Court had directed the High Court of Judicature to dispose the pending interim application of stay within ten days without being influenced by any of the observations made by the Division Bench.
Not hiding his disappointment at the development, he dismissed the Ombudsman's arguments, Vivek opined that they neither complied with the Lodha Committee recommendations nor the bye-laws of HCA.
He questioned the authority of Ombudsman, who, he contended, did not enjoy powers to disqualify persons, which was the prerogative of the Electoral Officer.
The disqualification is valid if the person holding the office is a government servant. The disqualification on the grounds of office of profit is only applicable to the post of Advisor and not the President, he said.
On charges of conflict of interest, he said, tractable conflicts can be resolved by disclosure following which he wrote a letter to the Ombudsman on June 28 disclosing his interest.
On the agreement between HCA and Visaka Industries, he said both the parties 'settled' the issue out of court and there was no commercial contract existing which was confirmed by the Arbitration Tribunal in 2016. Visaka Industries has plainly denied any such compromise.
He also said Visaka Industries had contributed Rs 4.32 crore for the construction of RGICS and 'none of his opponents' have contributed anything for the development of HCA.
He accused that the people involved in the Ernst & Young fraud findings are backing Azharuddin with the singular intention of sidetracking the main issue.