Patancheru reels under water contamination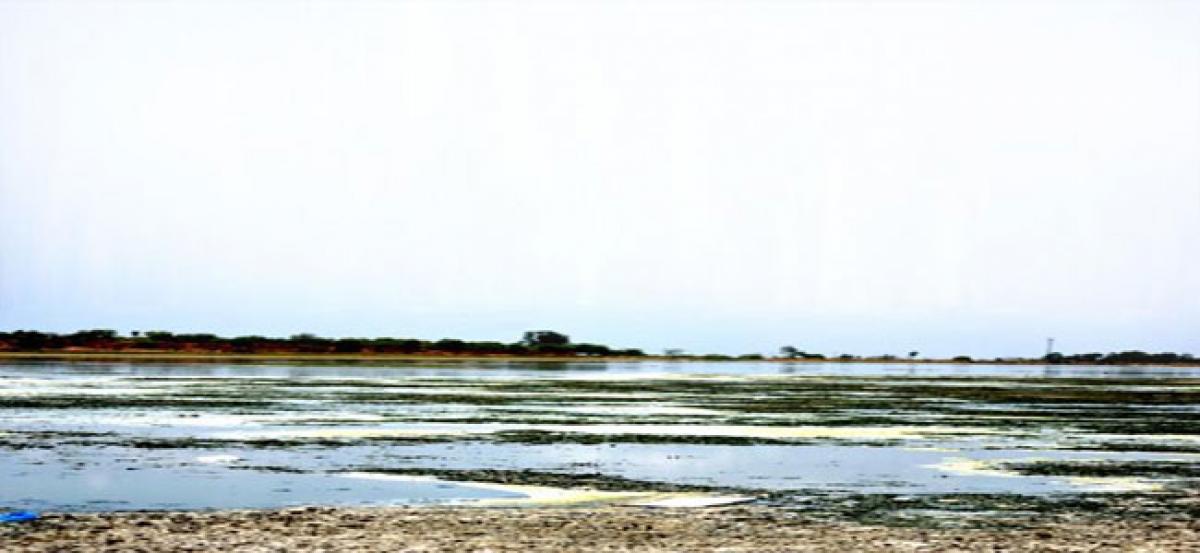 Highlights
The residents of Patancheru made a complaint to the Zonal Commissioner of Greater Hyderabad Municipal Corporation GHMC Harichandana Dasari about drainage water getting mixed in the lake, which is beside an old railway track near Symphony Park Home Apts, Patancheru
Patancheru: The residents of Patancheru made a complaint to the Zonal Commissioner of Greater Hyderabad Municipal Corporation (GHMC) Harichandana Dasari about drainage water getting mixed in the lake, which is beside an old railway track near Symphony Park Home Apts., Patancheru. The issue has been troubling the residents from a long time, but the stream of drainage water has increased recently.
The residents said that the pool of drainage water formed has increased to an extent that the entire one-Kilometre stretch of railway track was inundated with drainage water in a single week. Several complaints have also been registered at the Pollution Control Board (PCB).The railway track was inaugurated by Indira Gandhi in 1975. Beside the track is a valley where the drainage water has formed, and the residents allege that the industry workers made a path by digging to connect the pool of drainage water with the lake, which is on the other side of the railway track.
The place is about 200 metres away from the villas in the area. According to residents, three people are diagnosed with dengue and were admitted in KIMS Hospital. There are nearly 2,000 villas in the area and all are affected because of the drainage water. The stagnant water is up to one km stretch. "We do not know if the water is also getting mixed with drinking water," the residents said.
The tests performed on the drinking water showed that the water is contaminated, the residents said. The Total Dissolved Solid (TDS) level, which is the measure of organic and inorganic substances in water, is 1,900 ppm (parts per million), while the normal level should be between 600 ppm and 800 ppm, they added. "We have been complaining to the PCB, but nobody paid attention to the issue. We came to know that the work was assigned to Assistant Medical Officer of Health (AMOH), Laxman Singh. When there was no reply from the official, we complained to GHMC. We hope a positive reply from the officials," they said.
From past two years we are isolated and nobody is really hearing our issues. Hope this problem gets resolved, said Rakesh, a resident. Responding on the issue, an official from GHMC said, "The team has been informed about the issue, and the work will start soon.