Experts slam Telangana State government for apathy to water bodies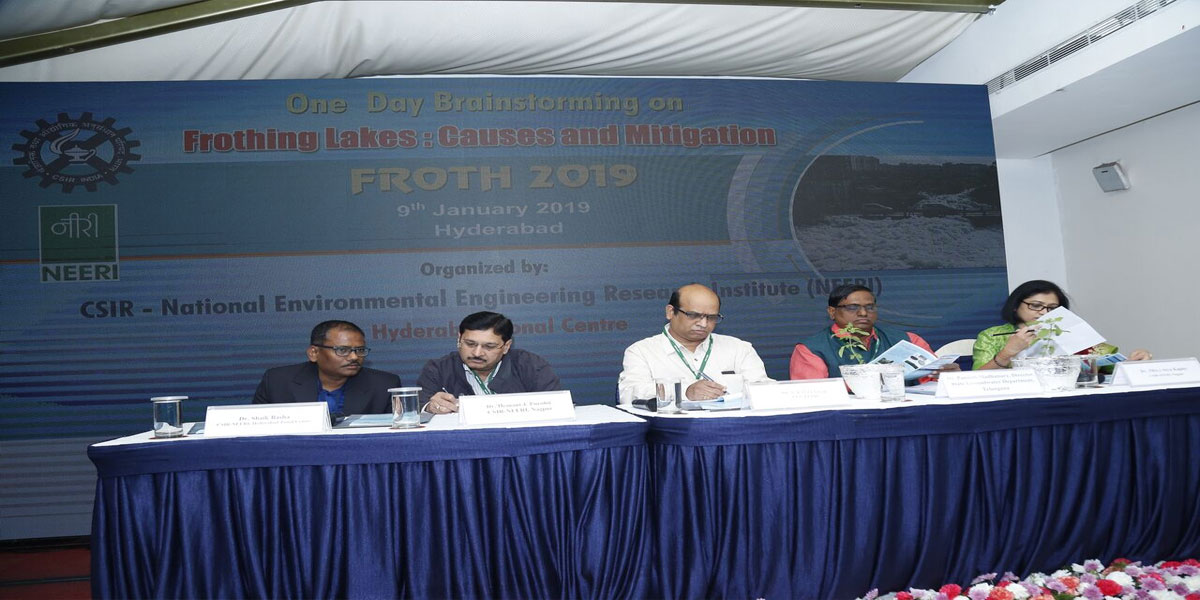 Highlights
The Telangana government has ordered that there is no need to restore the Bum Rukn Ud Dowla because there is no need for that drinking water source, after the project Bhagirathi, alleged activist Dr Lubna
Hyderabad: The Telangana government has ordered that there is no need to restore the Bum Rukn Ud Dowla because there is no need for that drinking water source, after the project Bhagirathi, alleged activist Dr Lubna. She was speaking a brainstorming session on the one of the fervent environmental issue, 'Frothing Lakes: Causes and Mitigation,' organised by CSIR-NEERI here on Wednesday. She slammed laxity of government in protecting lakes and other freshwater resources. She claimed to have proof and made a presentation detailing some facts about destruction of fresh water sources in and around Hyderabad city.
Froth formation and catching fire is a serious issue at Bengaluru lakes. If local authorities hesitate to act, that situation is not far away in the case of city lakes, too, she expressed concern. engaluru water bodies are distributed in a linear model but in Hyderabad, it is in a radial model which puts the latter in a much pernicious situation than the former, warned B V Subba Rao, faculty at ESCI Hyderabad. He explained how dangerous the situation had evolved. He claimed that he witnessed the event of froth in 1999 itself at River Musi. Dr N Raveendar, a scientist from EPTRI, vividly explained the issues faced by the lakes such as pollution from deposition, sewage and the associated diurnal variation in oxygen level. Dr Meganathan spoke on the formation of froth. "Identifying the factors of formation and stabilisation of froth has to be done and acted upon accordingly," he cautioned.
Dr Raman Ranjan Bhattacharya, Dr Thomas Kiran Marella, Dr T Rajesh, Dr Rima Biswas, Dr Tuhin Banerji, Madhuri Subbarao, Dr Raman Sharma and Dr Amit Bansiwal also spoke at the event and shared their knowledge and experiences. Dr Janardhan Reddy, Commissioner, HPCB, and Dr Ranga Reddy from CWC participated in the panel discussion at the culmination of the session. The former explained the importance of awareness and the need for controlling the alarming level of pollution. Later Speaking to Hans India, Subba Rao said: "Government is waiting for a disaster. Then only it will act." Dr Lubna told Hans that she was going to organise a strong protest soon if the government continued to protect real estate mafia and neglect water sources.
BY Mayukh Devadas