Interviews for Haj officer posts today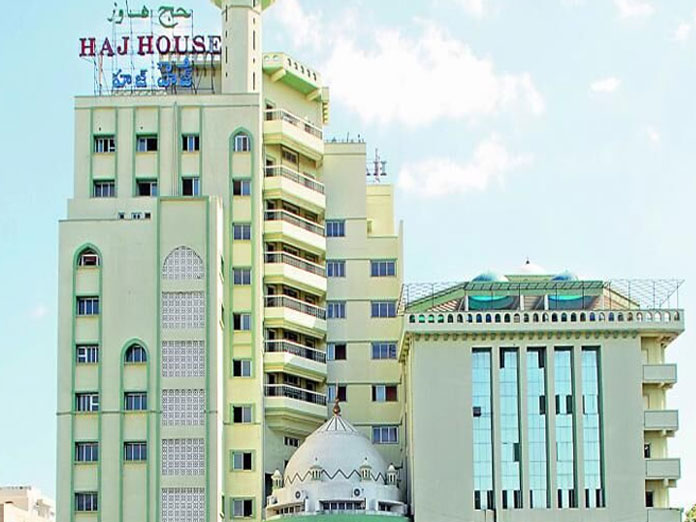 Highlights
Telangana State Haj Committee Chairman Mohammed Masiullah Khan and Special Officer SA Shukoor have said that the selection of the KhadimulHujjaj Haj officers would be made on the basis of Interviews and drawing of lots
Nampally: Telangana State Haj Committee Chairman Mohammed Masiullah Khan and Special Officer SA Shukoor have said that the selection of the Khadim-ul-Hujjaj (Haj officers) would be made on the basis of Interviews and drawing of lots.
The interviews will be conducted on January 19 at 10.00 am to assess the physical and mental fitness of the candidates. Drawing of lots to select the Khadim-ul-Hujjaj will be conducted for the candidates that are declared eligible in the interview. On January 21, the candidates should bring their original passport, along with the copy of the documents submitted earlier.
It may be mentioned here that Khadim-ul-Hujjaj are selected in the ratio of 200:1 to guide and help the Haj pilgrims in Saudi Arabia as and when required.They also said that the State Bank of India (SBI) had extended the facility to deposit the required amount of the Haj expenses in the Haj Committee of India's account through cheque in favour of 'Yourself,' along with the challan forms.
Those pilgrims who have their account in the SBI don't have to draw the amount from their accounts, and then remit the same in the bank; instead they can fill up the bank's challan form and issue a cheque in favour of 'Yourself' by entering the amount payable. They said that this facility can be availed of in any SBI branch. They requested the pilgrims to make use of the facility.