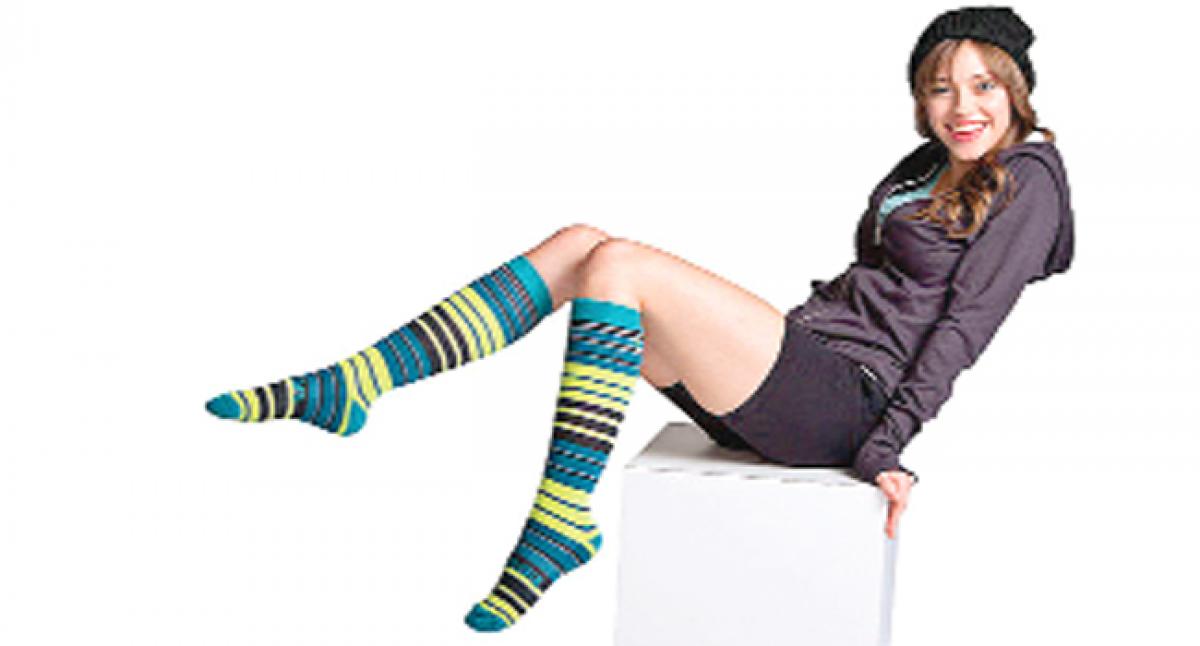 Highlights
There was a time when the monochromic pair of socks was a wardrobe essential and you knew, not much of your time will be taken to decide which will go great with a black stiletto The fashion game has changed today
There was a time when the monochromic pair of socks was a wardrobe essential and you knew, not much of your time will be taken to decide which will go great with a black stiletto. The fashion game has changed today. With an array of socks in different prints and patterns, all to compliment the attire and matching the mood, one can nail the trend just how it should be done.
Ancient Greek wore "piloli", the earliest form of socks made with matted animal hair, Romans used leather and other woven fabric to cover their feet and stay warm. The fundamentals have changed over time and socks today are not just a piece of clothing, it is a style statement.
Socks play a major role to add a dash of fashion to everything we wear and for women, the changing face of socks is a fashion boon. A simple shirtdress teamed up with a quirky pair of socks with a customised print and details (yes, customisable socks are in trend) is the fashion to follow.
From thigh-high socks to no-show ballerinas, choosing the right pair for the right moment or breaking the rules completely and creating your own style is choice you need to make. However, do not throw away any pair (unless torn) because socks (in terms of style) have always made a comeback. - Monica Oswal , ED, Monte Carlo