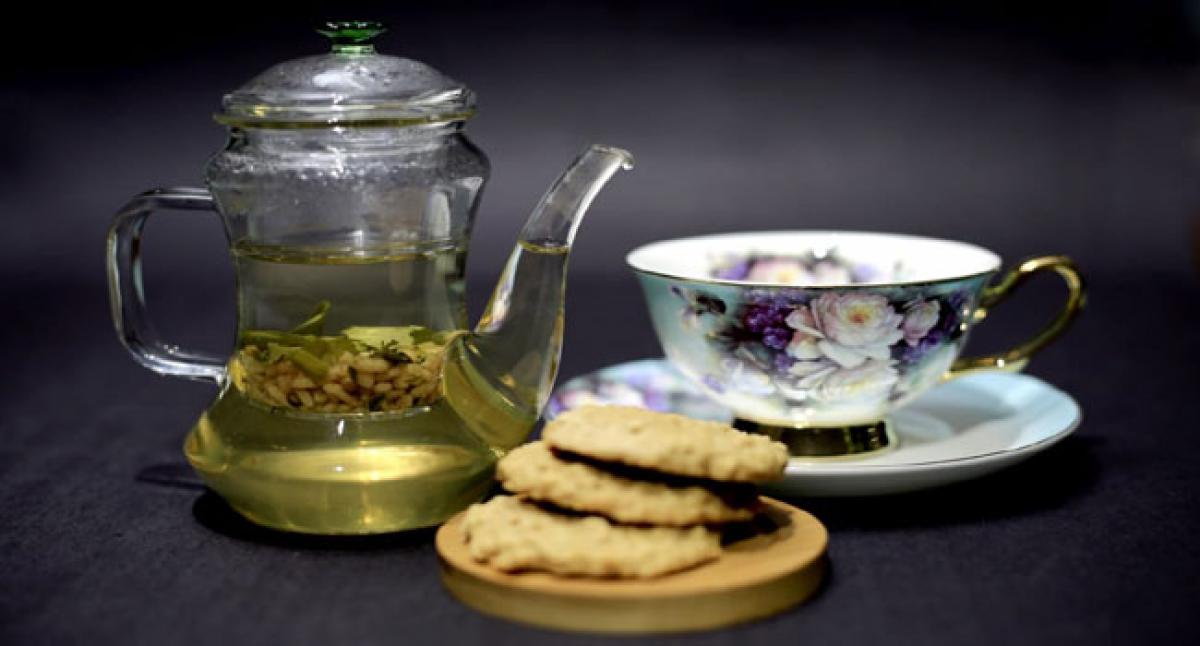 Highlights
With globalisation, industrialisation and startup revolution seeing a rapid pace in India, today women have moved beyond the known and have ventured into the less traversed sectors of entrepreneurship
With globalisation, industrialisation and startup revolution seeing a rapid pace in India, today women have moved beyond the known and have ventured into the less traversed sectors of entrepreneurship.
India has witnessed a new trend where women are leading change in the challenging sectors. On the occasion of National Entrepreneur Day, we bring to you the stories of women entrepreneurs, who with their passion and zeal had defied the odds and carved a niche for themselves.
Saree is something which all women love to drape and look fabulous, but without a perfect blouse, the whole look takes a hit. Varsha Mahendra, who always wanted to something artistic, launched 'Jus Blouses', where she creates those perfect blouses for that stunning look.
"I have always been really interested to do something creative after my graduation. I put up an exhibition with all my collections to test market my skills and I sold my collections at the expo. Later, I got multiple orders for my collection that's how I got into this field," Varsha shares.
Varsha informs that after her business had taken off she planned to pursue Masters from NIFT. "After my Masters, I did an ISB golden's programme in the year 2009/2010.
The course was management education for women entrepreneurs and it really helped me a lot and that's when I decided to launch my own brand. Women wear sarees for every occasion but making blouses was something different and then I launched Jus Blouses," she concludes.
Neelima Chowdary, the owner of Exotic Blooming Tea, shares that she started her entrepreneurial journey with the interest of giving the right tea flavours to the general public.
"I wanted people to know the right flavours of tea and I have travelled across the world to get the best tea flavours. I started this tea store in the month of September this year and since then people love to experiment on the different varieties of tea and our store caters to their needs."
Divya Jain, CEO, Safeducate is passionate about human development through various initiatives like skill development, entrepreneurship training, health and hygiene, etc. With a vision to improve the quality of workforce of the logistics industry and also to provide livelihood through skill training, she established Safeducate in 2007 and has been leading the company to make a difference in the lives of many.
All of 25 Shruti Gochhwal is the Co-Founder of Zappfresh, an online fresh meat delivery start-up in Delhi. An engineering graduate she knows the rules of the business world. And few have the courage to run a meats business in the extremely male-dominated vertical. With Zappfresh, she has definitely made a mark for herself and she aims to take the company places.
The Chief Executive of TIRUN, Ratna Chadha has been at the helm of introducing various global travel products and pioneered the concept of cruise vacations in India over the past two decades.
As an entrepreneur and established industry veteran, Ratna has harnessed her innate business growth abilities to change the way India vacations. She is the member of CII committee for Cruise Tourism. Ratna has over 39 years of experience within the travel industry.
To give back something to the society Deepti Atrish conceptualised and founded Poonyah. Her organisation looks after the concerns of looking an elderly mother, whose children reside in a different. Deepti came up with the idea when she had settled in the UK with her young family but she was always concerned for her mother in India.
She had to travel back and forth ensuring things were in place for her mother which isn't the most efficient. Her drive and vision for the Poonyah platform came as a blessing for the people who are in a similar situation like her. With their strong business acumen and effective leadership in all aspects, these women entrepreneurs are becoming a force to reckon with.