Harish Rao, Kavita meet Minister Pocharam over SRSP water release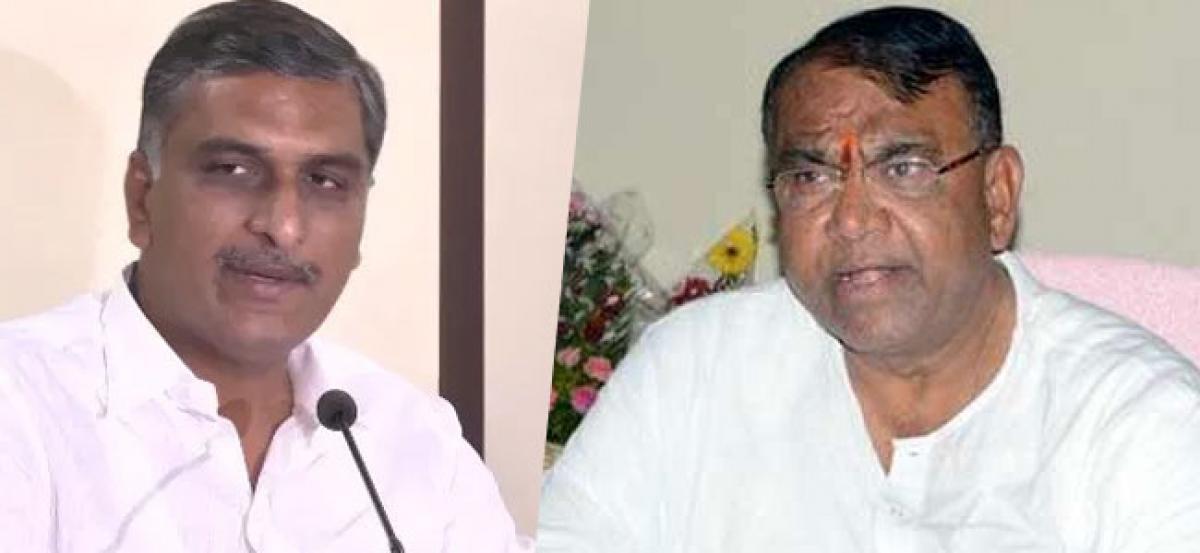 Highlights
Irrigation Minister Harish Rao, Nizamabad Member of Parliament MP K Kavitha, and Balkonda MLA, Prashant Reddy on Saturday met Minister Pocharam Srinivas at his residence at Ministers Quarters, to discuss the release of Sriram Sagar Project water
Irrigation Minister Harish Rao, Nizamabad Member of Parliament (MP) K Kavitha, and Balkonda MLA, Prashant Reddy on Saturday met Minister Pocharam Srinivas at his residence at Minister's Quarters, to discuss the release of Sriram Sagar Project water.
Farmers have been agitating for the past few days demanding the immediate release of water from Sri Ram Sagar Project for their crops. There is 15 tmc water in the project and the water was kept in reserve for drinking purposes.
Due to the lack of rains, water from the upper reaches has also stopped advancing into the reservoir. The TRS leaders will be discussing about the steps to be taken and a final decision would be taken on the decision on the release of water from the SRSP.