Kothagudem: 2 Lakh tonnes coal production per day from Dec says SCCL CMD N Sridhar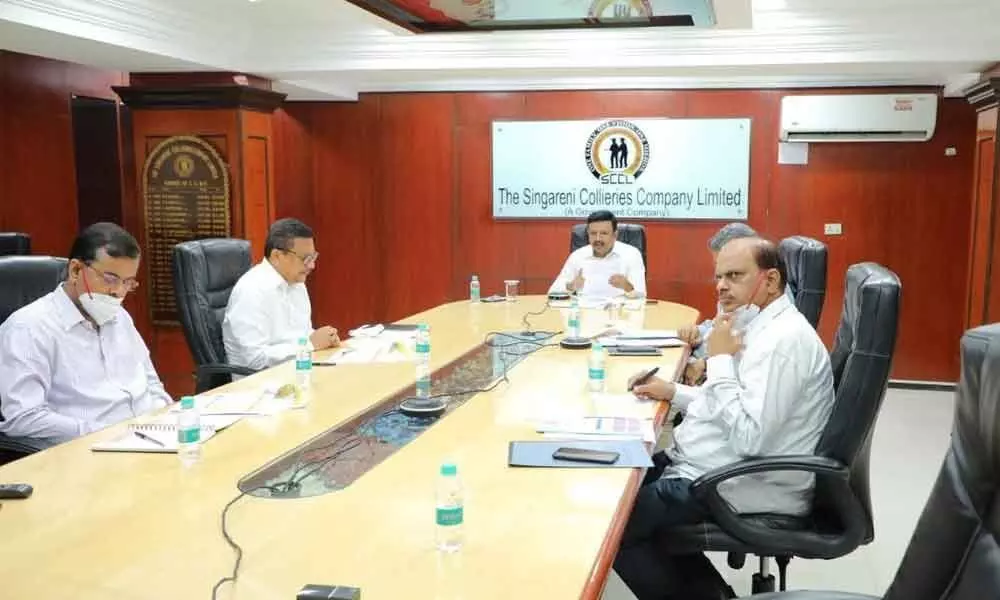 Highlights
Singareni Collieries Company Limited (SCCL) Chairman and Managing Director N Sridhar instructed all the GMs to increase its coal production to 2 lakh tonnes per day and dispatch 1.85 lakh tonnes
Kothagudem: Singareni Collieries Company Limited (SCCL) Chairman and Managing Director N Sridhar instructed all the GMs to increase its coal production to 2 lakh tonnes per day and dispatch 1.85 lakh tonnes. They were also instructed that transport of 35 rakes (rail wagons) has to be done from December against 29 rakes in November.
He held a video conference with all the General Managers of the company on Friday and reviewed November month production. Later, he gave instructions on the targets for December.
Sridhar clarified about the number of rakes to be transported in every area and instructed since the targets of coal production from open cast mines are to be met, new open cast mines at RKP open cast, Srirampur Open cast, KTK Open cast and RG-3 mines overburden removal contract awards have to be finalised immediately.
He suggested that the new contract of 38 lakh cubic meters and new contract of JVR open cast (Sathupalli) has to be done immediately and the water collected due to the recent heavy rains in Kothagudem Gautam mine has to be removed and production targets have to be achieved as usual.
The CMD instructed to start coal production from a new panel at Adriala Long wall and production from GDK-11 mine should start again with continuous miners. He appreciated for achieving production targets as expected in November from Kothagudem, Manuguru, Ramagundam-3 and Ramagundam-2 areas and suggested to move forward with the same enthusiasm.
ED Coal Movement J Allwyn; Advisor (Mining) DN Prasad; Advisor (Forestry) K Surendra Pandey; and GM (CDN) K
Ravishankar participated in the video conference along with the CMD.